North Melbourne's handling of Tarryn Thomas' salary has been branded "irresponsible" by Hall of Fame member Matthew Lloyd.
The 22-year-old is reportedly earning $700,000 a year, a figure that has spooked rival clubs, despite the midfielder apparently being keen on a trade. He has two years remaining on his deal with the Kangaroos.
Thomas was born in Sydney, and the Swans are one club that have been linked to a trade, but Lloyd says the price tag is going to make any deal highly unlikely.
LIVE UPDATES: AFL day two trade news
READ MORE: Extent of Cleary's 'scary' health battle revealed
READ MORE: Latrell stunned by All Blacks in Koori final
"If that is correct, well you'd go 'that's irresponsible'," Lloyd said of Thomas' reported salary on AFL Trade Radio.
"Absolutely irresponsible from North Melbourne.
"I think he did finish third in the best and fairest a couple of years ago, but one season to get to that mark, that's irresponsible.
"It may well be that his contract keeps him there more so than his want."
Lloyd's view was backed by Kane Cornes, who said one solution may be to make public the salary of each player.
"Once again, if these player wages were public, there is no way North Melbourne would get away with paying Tarryn Thomas $700,000 a year," Cornes said.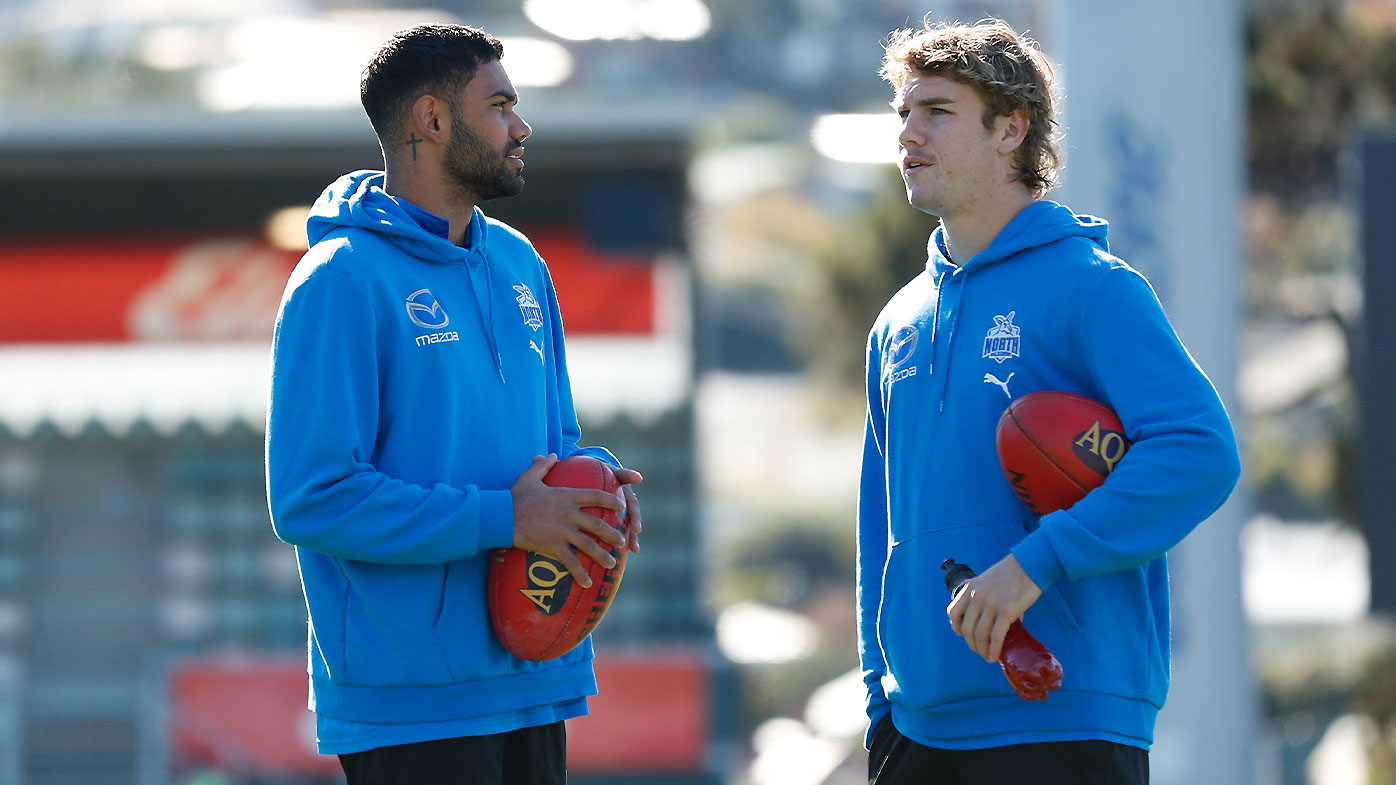 "To use your words it is irresponsible and some of the decisions these list managers make, and those list managers aren't there at North Melbourne anymore, it just ruins the club.
"At one stage this year Tarryn Thomas looked like he wasn't trying. He was sitting on the bench with about as bad a body language (as you can get) – now that's not fair if you're paid that much at your footy club.
"I wouldn't be disappointed if he did request a trade out of North Melbourne because you get that salary off your books and you get a good pick for him for a player that didn't look interested at times this year, but it's going to make it hard for another club to trade for him with Thomas on that figure."
Thomas joins former No.1 pick Jason Horne-Francis as a young player who could potentially leave the Kangaroos over the coming fortnight.
For a daily dose of the best of the breaking news and exclusive content from Wide World of Sports, subscribe to our newsletter by clicking here!