Golf's undying feud has spilt over onto the golf course with LIV golfer Patrick Reed and the PGA's Rory McIlroy reportedly caught in an awkward exchange.
The two golf stars were on the driving range at the Emirates Golf Club this week for the Dubai Desert Classic on the DP World Tour when things got testy.
According to a Spanish website, ten-golf.com, Reed approached McIlroy and stood a few feet away to say hello.
LIVE UPDATES: Australian Open 2023 day 10 highlights
READ MORE: Super-mum finds 'vintage' best in 10-year first
READ MORE: AO star 'lucky' after explosive brush with ball kid
The report states the Northern Irishman didn't acknowledge Reed's presence. The American then said hello to McIlroy's caddie and stood a few seconds longer, but McIlroy continued to ignore him.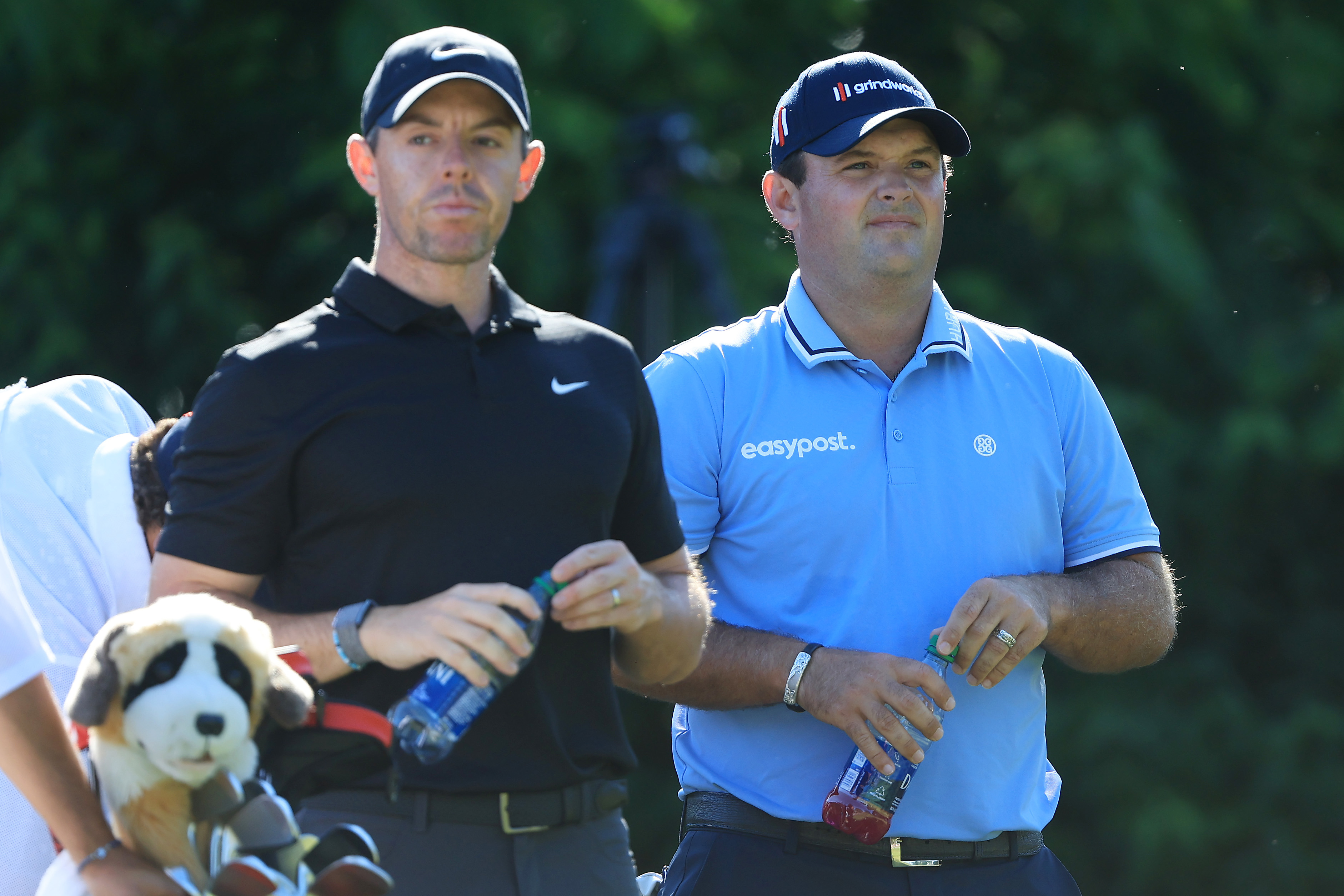 Reed then pulled a tee out of his pocket and reportedly flicked it in McIlroy's direction in disgust, while walking away.
Tensions have been high between the warring parties, with leading PGA Tour player McIlroy engaging in a verbal war with LIV CEO Greg Norman on multiple occasions last year.
Reed continues to play in the DP World Tour events until the case on whether the European-based tour can ban players who play on LIV from its tournaments is heard.
Nine LIV golfers are slated to tee up in Dubai on the DP World Tour this week. Perhaps what further deepened the tensions between the two was Reed's earlier comments supporting Norman.
"He seems to be doing a great job," Reed said at a press gathering.
"The interactions I have had with him have been great and I have no issues with Mr Norman. I really enjoy him being part of LIV."
Norman has been urged by McIlroy and Tiger Woods to leave his post on the rebel tour however, recent reports suggest Norman might be needed more than ever after the departure of Majed Al-Sorour, the managing director of LIV, barely a month before the start of LIV's second season.
There have been hopes of seven new players to join the tour but no new player announcements have been made.
It's understood LIV will sign world No.44 Mito Pereira and is pushing for Belgium's Thomas Pieters, who is teeing up this week at the Dubai Desert Classic.
For a daily dose of the best of the breaking news and exclusive content from Wide World of Sports, subscribe to our newsletter by clicking here!